At adopt, perfume creation is an expert affair. The design of our fragrances requires many steps and relies on a perfumer's know-how developed for nearly 40 years.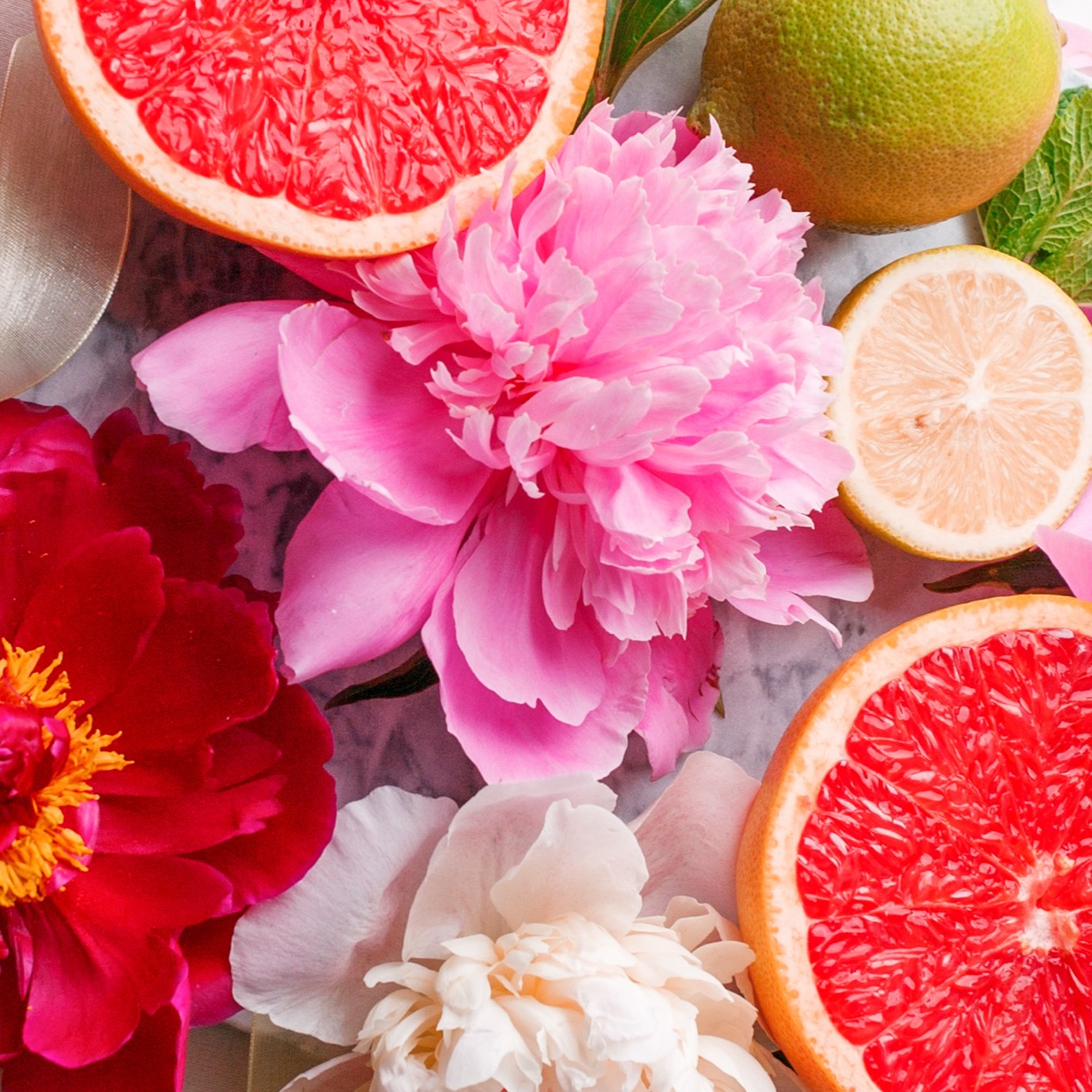 At the beginning, an emotion
At the beginning, it is a story, an emotion that we wish to share with the greatest number.
From a painting, an encounter, a memory, a trip, the olfactory cell of adopt based in Paris, sets intentions, desires, a need.
She imagines a set of specifications to literally "put into smell" what was at first only an idea.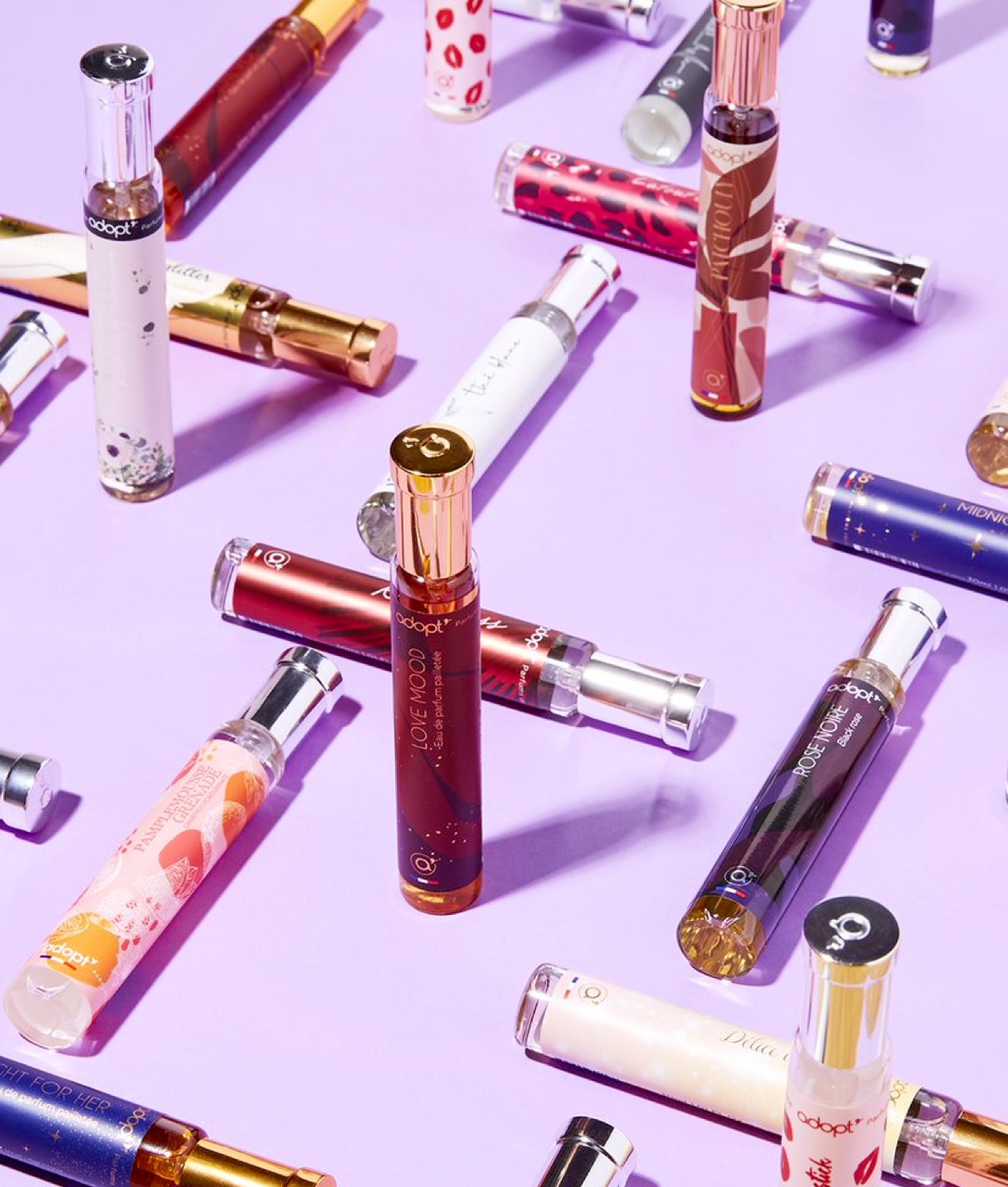 Signature creations
From then on, a real teamwork starts. Based in Grasse, the world capital of perfume, or in Paris, the artisans of the composition houses with which we collaborate work together to imagine, create, and transcribe the initial impulse.
A long development and co-creation phase begins that can last up to 12 months!
Like a rough, faceted stone, the fragrance is chiseled to become a unique perfume with singular nuances.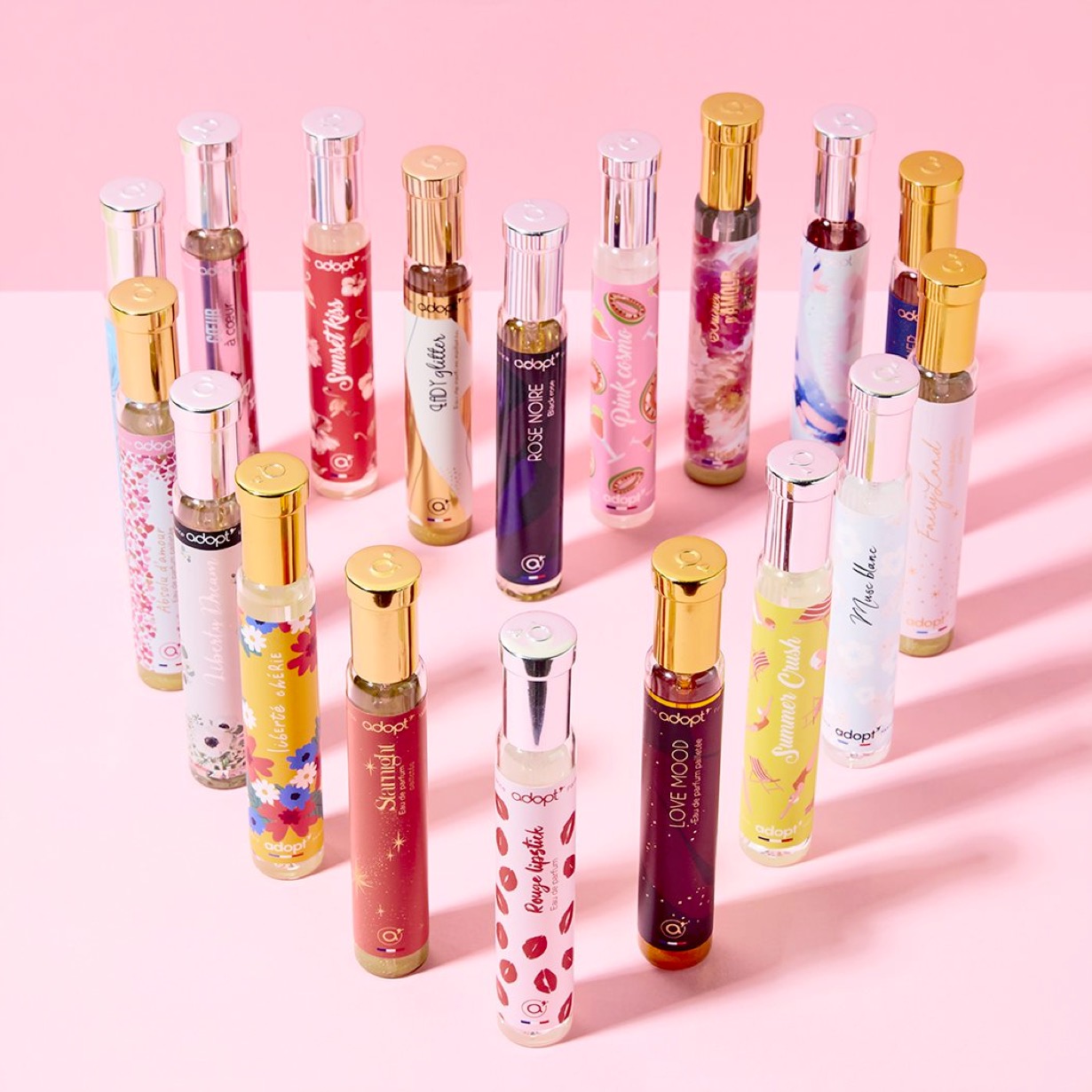 A French manufacture
At adopt, we are proud to claim our local roots at our historic manufacturing site in Cestas, near Bordeaux.
It is here, as in Paris, that passionate and committed teams work daily to develop and manufacture more than 12 signature creations each year.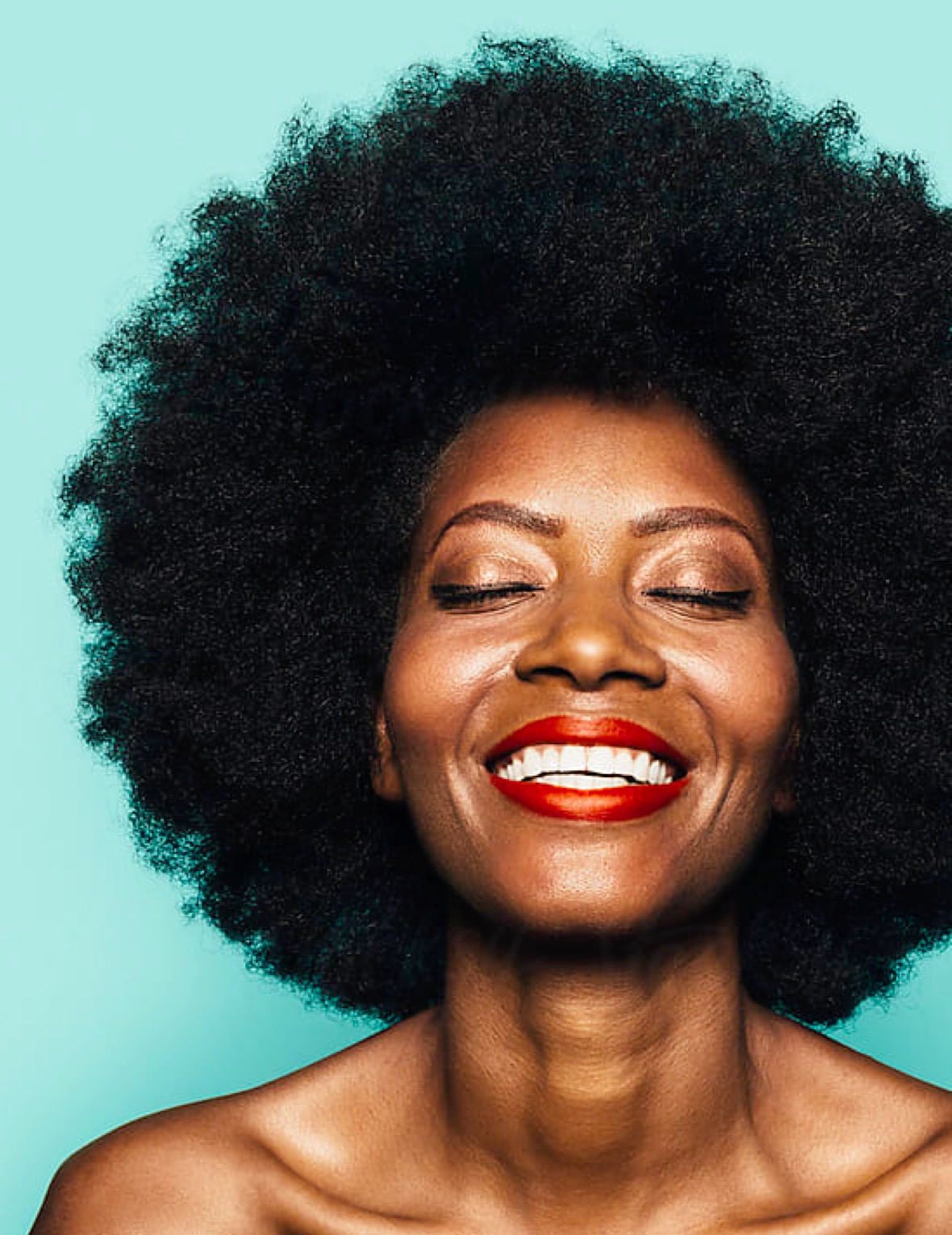 Accessibility,
it is priceless!
Since our inception, we have remained true to our model of accessibility and our values of inclusiveness. At adopt, no overpriced muse or ostentatious bottles. We focus our know-how, creativity, emotions and energy on designing the high quality fragrances we offer to our customers.
It is for them, for their right to please themselves, to feel beautiful whatever their budget, that we propose our 30 ml eaux de parfums created and made in France, at 10.95 euros. Not a penny more. This is also our idea of a modern perfumery.