New York fever
Eau de parfum 50ml
Créé et fabriqué en France
Ready to party ? Devenez la reine de la soirée avec New York fever : l'eau de parfum outrageusement festive, aux notes suaves, lumineuses et pétillantes qui illuminent tout sur votre passage. Envelopp
Lire la suite
Livré sous 48 ou 72h
Livraison gratuite dès 30€ d'achat
Formule adaptée aux vegans
Créé et fabriqué en France
Pourquoiça sent si bon ?
Ready to party ? Devenez la reine de la soirée avec New York fever : l'eau de parfum outrageusement festive, aux notes suaves, lumineuses et pétillantes qui illuminent tout sur votre passage. Enveloppez-vous de son aura positive, sensuelle et joueuse. Et brillez jusqu'au bout de la nuit !
Créé et fabriqué en France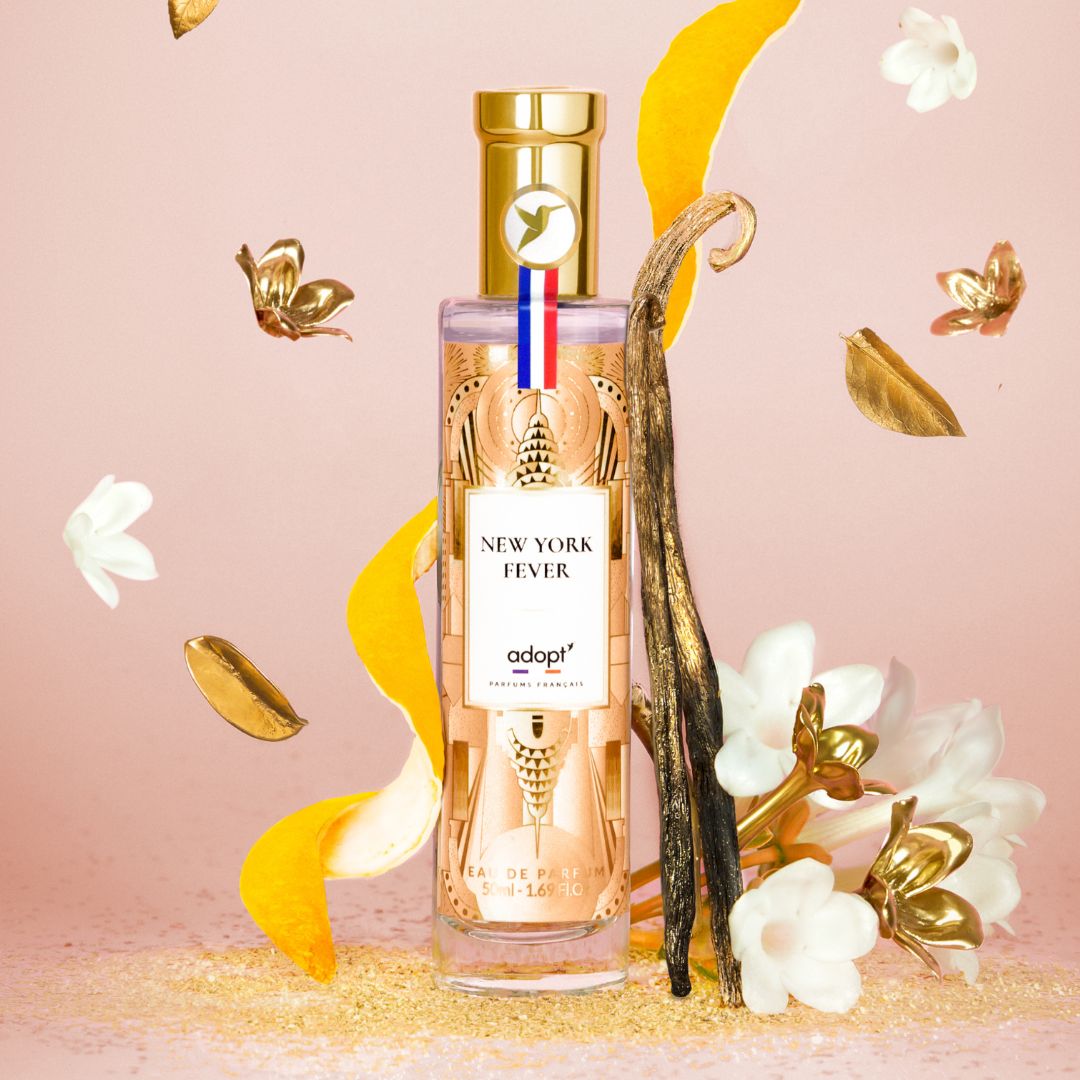 Le mot de notre
expert olfactif
It's party time ! Mettez votre séduction à l'heure new-yorkaise et préparez-vous à célébrer ! New-York Fever puise sa chaleur dans les lumières dorées de la Skyline et des buildings scintillant à l'heure de la « golden hour ». Un parfum addictif, lumineux, sensuel dont le sillage fera de vous la reine de la nuit ! It's time to shine !
Philippe Hardel
Expert olfactif Adopt
Rituel New York fever
Les rituels parfumés
Prenez soin de vous chaque jour avec nos rituels parfumés : nettoyer, exfolier, hydrater...
Vous aimez adopt !
Vérifiés par Trustville
sur
199
avis vérifiés depuis 12 mois
67% de nos clients recommandent ce produit