Midnight for him
Eau de parfum 100 ml
Designed and manufactured in France
An invitation to sensuality for this midnight seducer! Peppermint brings a freshness boost as a starter. The intensity continues with the geranium heart, which subtly blends with vetiver and cedar, im
Read more
Shipped within 72 hours
Free delivery from under conditions
YES to a fragrance for every occasion!
3 fragrances bought = the 4th is free
Formula adapted to vegans
Designed and manufactured in France
Why doesit smell so good ?
An invitation to sensuality for this midnight seducer! Peppermint brings a freshness boost as a starter. The intensity continues with the geranium heart, which subtly blends with vetiver and cedar, immediately revealing a natural stature.
Designed and manufactured in France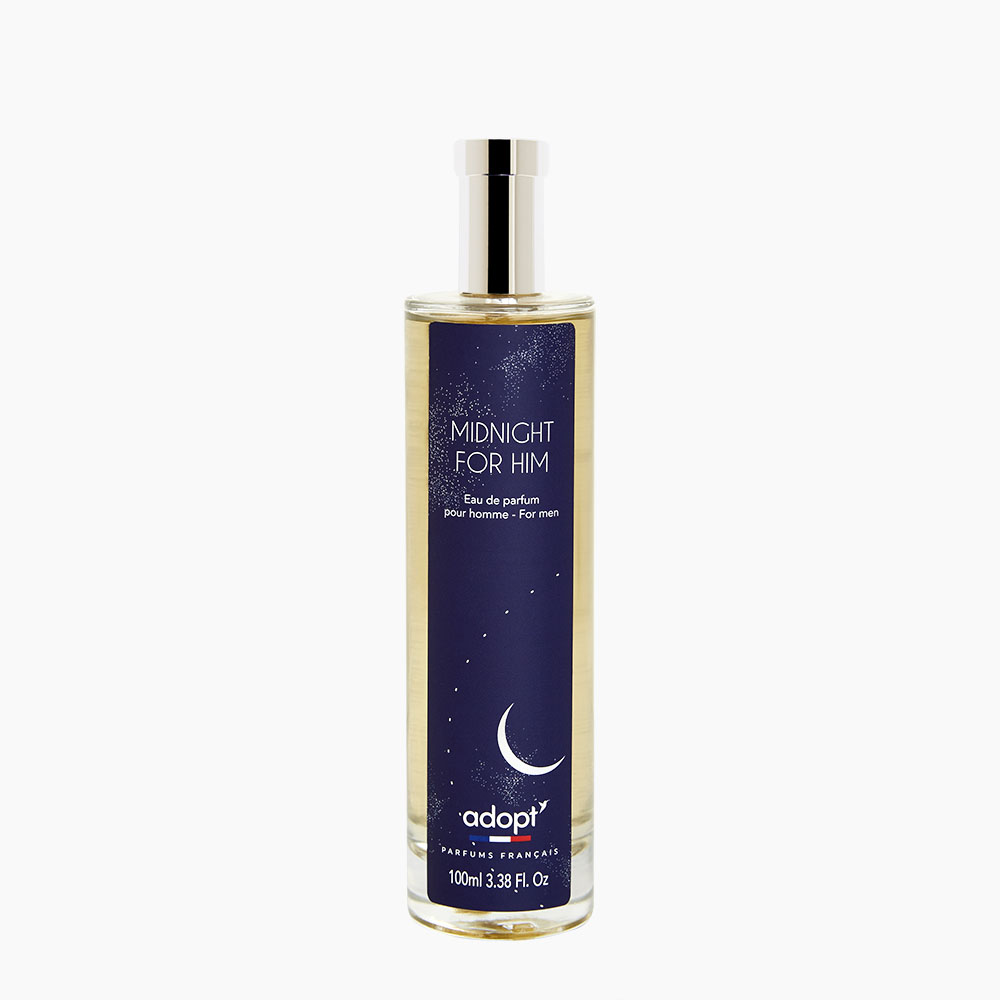 The word of our
olfactory expert
In creating Midnight for him, the desire was to simply and soberly embody the natural elegance of a man. Like its wearer, this aromatic woody scent is both classic and reassuring. Accomplished men will find it an essential part of their olfactory wardrobe.
Philippe Hardel
Olfactory expert Adopt
Ritual Midnight for him
Scented rituals
Take care of yourself every day with our scented rituals: cleanse, exfoliate, moisturize...
You love adopt !
Verified by Trustville
out of
8
verified reviews in the last 12 months
63% of our customers recommend this product
You will
probably

(also) love