Madame Bonheur
Eau de parfum 100ml
Designed and manufactured in France
Pschitt pschitt Still in a good mood? Fall for the new Madame Bonheur eau de parfum! From the adopt x Monsieur Madame collab, this joyful and sparkling fragrance will spread good vibes in its wake! Wh
Read more
Shipped within 72 hours
Free delivery from under conditions
YES to a fragrance for every occasion!
3 fragrances bought = the 4th is free
Formula adapted to vegans
Designed and manufactured in France
Why doesit smell so good ?
Pschitt pschitt Still in a good mood? Fall for the new Madame Bonheur eau de parfum! From the adopt x Monsieur Madame collab, this joyful and sparkling fragrance will spread good vibes in its wake! Why does it smell so good? In the bottle: the tasty and greedy raspberry leaves its place to a feminine heart of dashing rose mixed with an irresistibly addictive praline. A feel good perfume and a pack too cute like the famous little character! Adopt perfumes x Mr. Mrs: Collaboration is joyfully desirable! The exclusive collaboration between Adopt Parfums and Monsieur Madame is an obvious choice because of the many shared values: authenticity, universality and positivity. The result is joyful, colorful, festive and inevitably iconic. For the occasion, Adopt Parfums launches two irresistible limited edition fragrances: Madame Bonheur and Monsieur Parfait, while also dressing the bottles of your favorite scents in an iconic character from the Monsieur Madame universe.
Designed and manufactured in France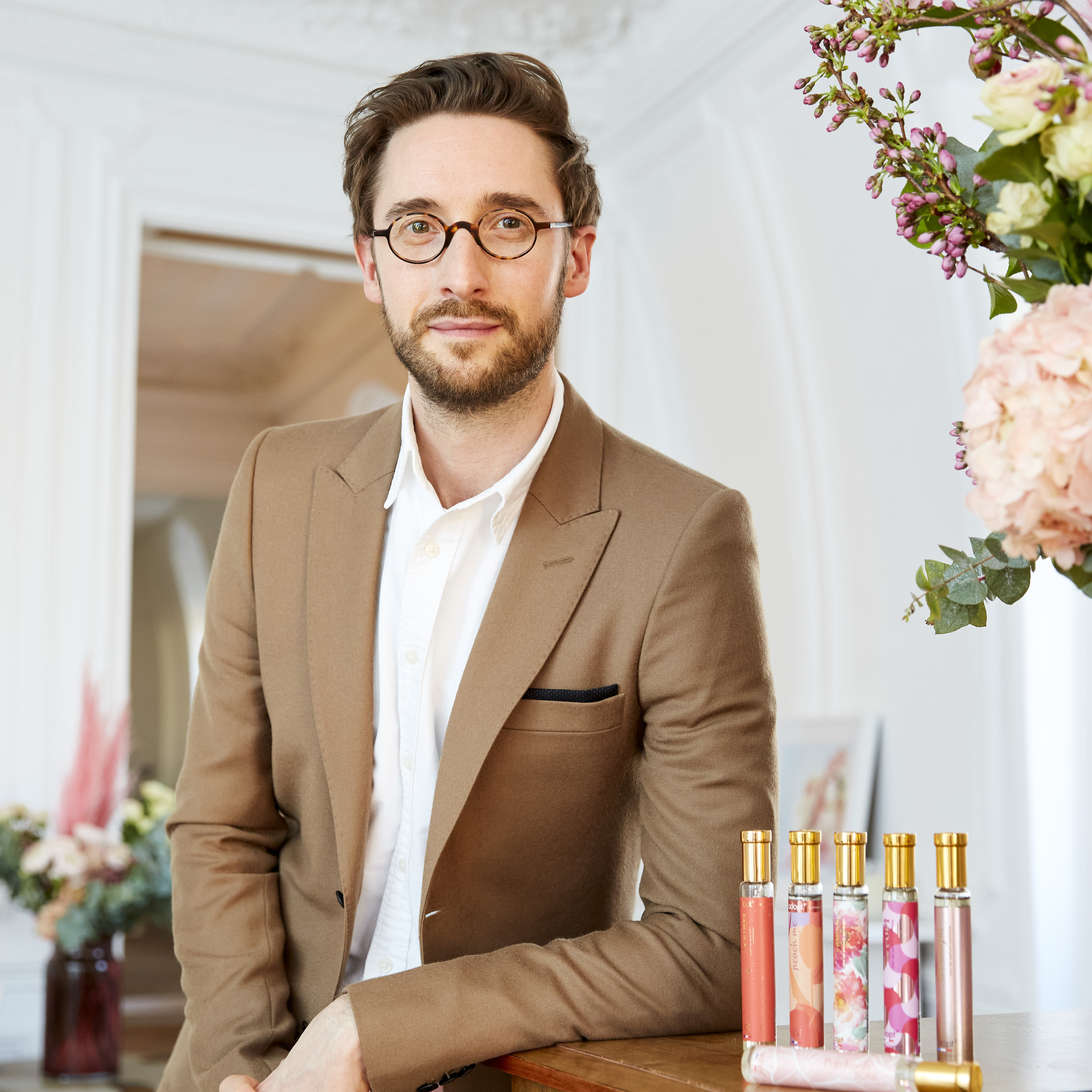 The word of our
olfactory expert
Feminine, fruity, joyful, Madame Bonheur eau de parfum is an ode to happiness and femininity. The result of an adopt x Monsieur Madame collaboration, this cheerful fragrance is for the bubbly, playful woman who has more than one perfume in her bag! Will you be the next Mrs. Happiness?
Philippe Hardel
Olfactory expert Adopt
You love adopt !
Verified by Trustville
out of
72
verified reviews in the last 12 months
49% of our customers recommend this product
You will
probably

(also) love