Liberté chérie
Eau de parfum 30ml
Designed and manufactured in France
Pschitt pschitt Oh Freedom dear! Live at a hundred miles an hour and enjoy every moment intensely with Liberté chérie eau de parfum. An optimistic and joyful floral fragrance, which leaves in its wake
Read more
Shipped within 72 hours
Free delivery from under conditions
YES to a fragrance for every occasion!
3 fragrances bought = the 4th is free
Formula adapted to vegans
Designed and manufactured in France
Why doesit smell so good ?
Pschitt pschitt Oh Freedom dear! Live at a hundred miles an hour and enjoy every moment intensely with Liberté chérie eau de parfum. An optimistic and joyful floral fragrance, which leaves in its wake a bright and intoxicating scent! Why does it smell so good? In the bottle, tangy notes of mandarin intermingled with sensual tuberose and solar ylang-ylang, all cuddled by an enveloping benzoin. Long live life! A word from the collab x Studio Grand Père: We chose to collaborate with a Brazilian illustrator, Rafaela Mascaro, through her brand Studio Grandpa, who made flowers her specialty. Rafaela was inspired by her affection for the French language and culture and our common value, freedom! Our collection celebrates the joy of enjoying precious freedom through a bright, floral fragrance, enhanced by a colorful, optimistic design.
Designed and manufactured in France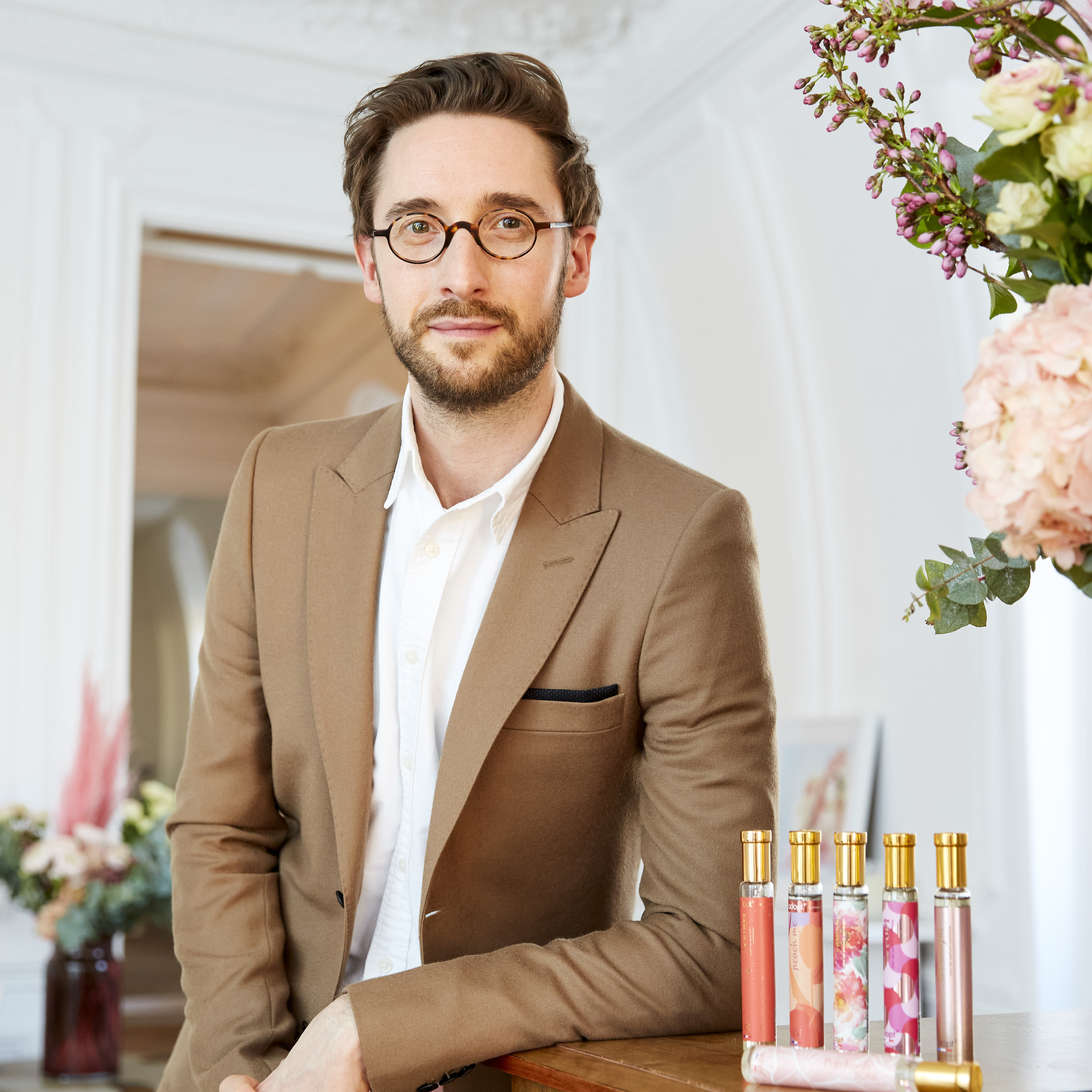 The word of our
olfactory expert
Liberté chérie is a luminous floral eau de parfum that I created to bring a breath of optimism and simply celebrate the joy of living! To those who wear it, it offers strength and a desire to savor life to the fullest. Without losing a single drop!
Philippe Hardel
Olfactory expert Adopt
Ritual Liberté chérie
Scented rituals
Take care of yourself every day with our scented rituals: cleanse, exfoliate, moisturize...
You love adopt !
Verified by Trustville
out of
124
verified reviews in the last 12 months
56% of our customers recommend this product
You will
probably

(also) love